Small Business Transition Blog


03/01/2015:

"Shark Tank": Neither Symptom or Cause


A small editorial by Dan Beyers (Washington Post, February 22, 2015) caught my attention about why businesses fail. The main thrust of the piece is that our obsession with the big score, quick-in/quick-out, and huckster approach to business - what Beyer's refers to as the "Shark Tank world" - is leading to more business failures than business successes.

My first impulse was to raise my fist and shout, "Right on!"

I am not a fan of "Shark Tank", or for that matter "reality television". To my mind the whole genre is a creepy amalgamation of humanity's worst impulses: voyeuristic, predatory, self-indulgent, and narcissistic. So when anyone - including my wife - admits to being an avid fan, I can only shake my head in anguish and bewilderment upon what mankind hath wrought.

However, upon contemplation and a little research, I think Beyes is mistaken in focusing on the freak show that -for better or worse- apparently reflects our ideal form of modern entertainment as the manifestation of business failure. Its participants constitute only a skewed sample of the business population, and the individuals who voluntarily present themselves for public pillory seem to be marketing their company to a wider audience than the show's rapacious "sharks", née "angels". "Shark Tank" constitutes a potential -albeit slim- lottery ticket.

The most recent Business Dynamics Statistics from the United States' Census Bureau (Census, 2012) indicate those small businesses having between 1 and 4 employees, and businesses having between 5 and 9 employees - companies I would define as "microbusinesses"- make up the vast majority (86 percent) of the entire business activity reported. The percentages for business "entry" (births) and business "exit" (deaths) for these two combined groups are almost identical: approximately 86 percent. For the 2012 reporting period, 1-to-4 employee businesses had a growth rate of 12.4 percent; 5-to-9 employee businesses had a growth rate of 18.9 percent.

Inc.com's Bill Murphy, reports that only .4 percent of "Shark Tank" applicants survive the show's intense screening process, 377 pitches between the five year period of August 2009 and September 2014. This calculates to 94,250 applications. Assuming that the all Shark Tank" applicants come from the microbusiness category -and using the total firms reported for the 2012 reporting period (4,005,602) as a fair approximation of that group's size since the show's premier- only slightly more than 2 percent of this group applied to participate as contestants.

Not only are the vast majority of businesses made up of microbusinesses, but it seems pretty clear that it is more likely that most microbusiness owners are more plow horses than flashy race horses.

In poker parlance: they are grinders, not action players.

"Shark Tank" notwithstanding, it doesn't seem to be a likely candidate as either the symptom or the cause of business failures in general, or microbusiness failures in particular. A more likely candidate is that business owners, especially small business owners, don't know what they don't know. And while they may work hard, it is obvious from the outcomes reflected in the Business Dynamics Statistics that the vast majority of them don't work very smart.

Of course, this begs the question, "What does it mean to work smart in business?"

There is no easy answer. In the last analysis it is always better to be lucky than smart. However, part of being smart is being prepared to take advantage when circumstances present a lucky break as the law of large numbers inexplicably tips in your favor.

For me business is all about surviving long enough as a viable entity to become a successful enterprise. And it is on that point, I think, that Beyers' and my thinking converge again.

We are all somewhere on the normal distribution curve about something. All of us -including "sharks"- have talents that place them at the highest bracket of skill and accomplishment in relation to all others. Conversely, to one extent or another we all lack a far greater number of talents and skills. Our deficiencies place us all somewhere on the middle and lower portions of equally important distribution curves.

Confusing accomplishment in one area as inexorably leading to success in another area of endeavor is as good a prescription for failure as anyone can get.

History is nothing more than a chronicle of the human condition. And the verdict of history is pretty clear: whether from naiveté, laziness, arrogance, stubbornness, bad luck, or our own natively held stupidity, not taking the time to learn what you don't know -but what you need to know- is often painful, and sometimes downright fatal.



© Mark Lefcowitz 2014 -- 2018
All Rights Reserved


We welcome your feedback, comments, and issue ideas: Feedback.

No part of this document may be reproduced, stored in or introduced into a retrieval system, or transmitted in any form or by any means (electronic, mechanical,
photocopying, recording, or otherwise), or for any purpose, without the express written permission of MCL& Associates, Inc. Copyright 2001 - 2018 MCL & Associates, Inc.
All rights reserved.

The lightning bolt is the logo and a trademark of MCL & Associates, Inc. All rights reserved.
The motto "Making Management Consulting Affordable" ™ is a trademark of MCL & Associates, Inc. All rights reserved.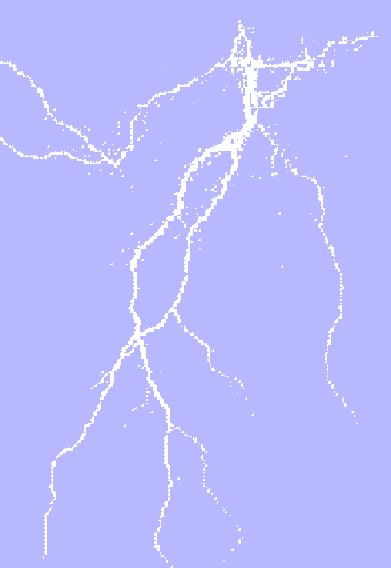 © MCL & Associates, Inc. 2001 - 2018
MCL & Associates, Inc.

"Making Management Consulting Affordable"™