Small Business Transition Blog

02/17/2017:

The Small Business Contracting Gauntlet

Every once in a while a blog surfaces that serendipitously provides the key to a burning issue too long ignored. For me, Steve Kelman's article, "A smoking gun for government contracting", does that.

Where the serendipity comes in is that the article almost escaped my immediate attention.

While I regularly receive the hard-copy version of FCW.COM, it generally lies in a stack of my "to read" backlog, waiting to be leafed through for something to catch my interest. This time, however, there was no patient waiting in the accumulated queue. The magazine was so badly mangled by the gentle ministrations of the USPS that I quickly inspected it to determine whether it was worth keeping at all.

Happily, a number of articles caught my eye, particularly Kelman's. I had been looking for a suitable way to introduce, "Government Contractors in Transition".

Kelman's central point is that the winds of change have already arrived, and government contractors are unprepared to compete. While the article makes some very good points about the bloated project budgets and "poor contracting arrangements" that have been the norm since the Civil War, his focus is on large companies like Boeing and Lockheed Martin, and their Information Technology counterparts. That is an exclusive corner of the universe that the vast majority of Federal contractors do not occupy.

Kelman gets it wrong in one glaring respect: "IT projects seldom involve real-time post-award competition or fixed-price contracting".

The National Contract Management Association's, "2015 Annual Review of Government Contract" (Jun. 2016), reported that four of the top five federal markets saw declines in spending, with the modest exception of a two-percent increase for Information Technology. For 2016, 53.3 % of all Federal contracts were Firm Fixed Price (FFP), followed far back by 17.9 % for Cost Plus Fixed Fee (CPFF), that provides for payment to the contractor of a negotiated fee for unanticipated variances in contractor level of effort.

FFP seems like a fine idea because it places 100% responsibility and risk on the contractor. Any change in project costs is absorbed completely by the contractor. From the Customer's point-of-view, the contractor is obligated to produce some tangible outcome. It is left to the contractor to manage the risk associated with producing that outcome, which means contractually they have full control of managing how that outcome is produced.

So much for theory, in fact, anyone who has been around government contracting knows that is not how it works. Contracting Representatives (CORs) habitually interfere with the management of Federal projects they administer. Contractors unwilling to sign contracts containing the Federal standard "termination for convenience" clause don't get awarded contracts. And once signed, it gives CORs immense leverage over the contractor that opens the door to subtle-and not so subtle-unwritten contract modifications to occur.

Invariably, all the responsibility and all of the risk is placed on the contractor's shoulders. Great lengths must be taken by the contractor to protect themselves. These, in turn, siphon already meager project resources away from outcome production to non-value administrative tasks that are not billable.

The problem, of course, is that small and medium-sized business cannot wait for the Federal bureaucracy at large to get its act straight.

Small Federal contractors must remain viable to survive. Moreover, with success comes increased Federal scrutiny. The umbrella of small business waivers for many reporting obligations falls by the wayside. Mandated external reporting requirements produce increased internal activities and processes to produce these required Federal reports.

At some point, business owners doing business with the Federal Government come to realize that how they once operated as a small business-and the ad hoc activities and processes that they have initiated to stay afloat-are no longer working. A transition to something else is required.

What does that transition look like? And how should its navigation be guided?

That is what the art and science of business transformation are all about.

I invite all small and medium-sized Federal contractors concerned about remaining viable, growing businesses to join the discussion on LinkedIn's "Government Contractors in Transition".


© Mark Lefcowitz 2014 - 2018
All Rights Reserved



No part of this document may be reproduced, stored in or introduced into a retrieval system, or transmitted in any form or by any means (electronic, mechanical,
photocopying, recording, or otherwise), or for any purpose, without the express written permission of MCL& Associates, Inc. Copyright 2001 - 2018 MCL & Associates, Inc.
All rights reserved.

The lightning bolt is the logo and a trademark of MCL & Associates, Inc. All rights reserved.
The motto "Making Management Consulting Affordable" ™ is a trademark of MCL & Associates, Inc. All rights reserved.

We welcome your feedback, comments, and issue ideas: Feedback.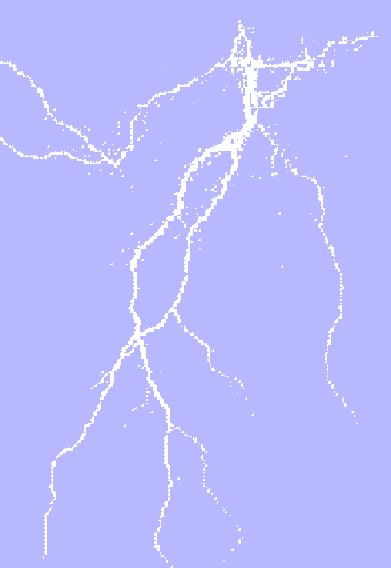 © MCL & Associates, Inc. 2001 - 2018
MCL & Associates, Inc.

"Making Management Consulting Affordable"™